Love Lines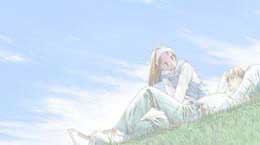 Famous Lines By Genre
Bob Marley , Famous , First Love , Good , Inspirational , Love Actually , Love Sayings , Meaningful , Movie , About Life And Love , Romeo And Juliet , The Notebook , Twilight , What Is Love , Wise
Spread love everywhere you go:
first of all in your own house.
Give love to your children,
to your wife or husband,
to a next door neighbor...
Let no one ever come to you
without leaving better and happier.
Be the living expression of God's kindness;
kindness in your face,
kindness in your eyes,
kindness in your smile,
kindness in your warm greeting.
Isabella Swan, I promise to
love you every moment of forever.
~ Edward Cullen, Eclipse
There will be many people who will
walk in and out of your life but
only true friends
will leave footprints behind.
The best and most beautiful things in the world
cannot be seen or even touched;
they must be felt with the heart.
~ Helen Keller
These violent delights
have violent ends
And in their triumph die,
like fire and powder,
Which as they kiss consume.
~ Romeo and Juliet
When you love someone,
you pick up the little things and
magically turn them into something special.
If your not willing to sound stupid,
you're not worthy of falling in love.
~ A Lot Like Love
Tell your friends and family about this page!