Love Words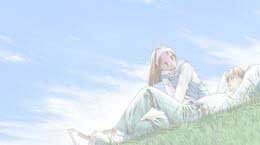 Love Words By Genre
Falling In Love , Flirting , I Love Her , I Love Him , I Love You , I Miss You , Long Distance Relationship , Missing You , Thinking Of You , Waiting For Love
I look at you, looking at me
and wonder why we stare at each other.
All I know is that I stare at you
because when I look in your eyes
I see my past, present, and future.
I love the past that we have shared,
I am enjoying the present,
and I love what I see in my future...
and that is us being together!
If you ask me about the love,
I can't answer you.
But if you ask me who I love,
the answer is you.
Have you ever noticed that the worst way
to miss someone is when
they are right beside you
and you can never have them?
People aren`t afraid of saying "i love you."
they're afraid of hearing the reponse.
Before I sleep and after
I wake up and all the hours in between ...
you occupy my mind.
So, practically every moment of the day
you are in my thoughts.
I miss you.
Thinking of you is easy
- I do it every day.
Missing you is the heartache,
that never goes away.
Yes I love him.
I love him more than
anything else in this world
and there is nothing
that I would like better than
to hold on to him forever.
But I know it's not for the best.
So no matter how much
my heart is going to break,
I've got to let him go
so he can know just how
much I love him.
Maybe if I'm lucky,
he'll come back,
but if not, I can make it through this.
Tell your friends and family about this page!