Romance Quotes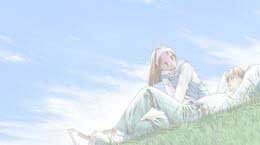 Romance Quote presents a wide collection of love quotes to suit different situations and circumstances. No matter how you feel right now, chances are you will be able to find the quote to describe your feelings.
Quotes By Genre
Recommended Quotes
Best , Boyfriend , Cute , Funny , Girlfriend , Relationship ,
It is not uncommon for slight acquaintances
to get married, but a couple really have
to know each other to get divorced.
More Love Quotes ...
Sad Quotations
Break Up , Breaking Up , Broken Heart , Goodbye , Heartbreak , Heartbroken , Love Hurts , Moving On , For Loved Ones , Sad ,
I was never one to
patiently pick up
broken fragments
and glue them together again
and tell myself that
the mended whole
was as good as new.
What is broken is broken
- and I'd rather remember it
as it was at its best
than mend it and see
the broken places as long as I lived.
More Love Quotations ...
Sweet Phrases
Romantic , Sweet , True Love , Valentine ,
True happiness lies in you.
Appreciate someone who is trying to
care for you in spite of the distance.
Don't love him for who you hope
he will become tomorrow,
but by loving who he is today,
and not what he is, but who he is!
More Love Phrases ...
Love Words
I Love Her , I Love Him , I Love You , I Miss You , Missing You ,
You know it is love when
you want to share everything with her, even her pain.
You know it is love when
you can't stop thinking about her.
You know it is love when
you'd rather be in a relationship
but apart than not in a relationship at all.
But, most of all, you know it is love when
your happiness is dependant upon hers.
At least that's how I know.
More Love Words ...
Famous Lines
Famous , Inspirational , Love Sayings , Movie , About Life And Love , Romeo And Juliet , The Notebook , Twilight ,
When you finally find someone
who you want to spend
the rest of your life with,
you want the rest of your life
to start right away.
More Love Lines ...
Love Verses
Anniversary , Heart , Love Song , Marriage , Wedding ,
Love is like playing the piano.
First you must learn
to play by the rules,
then you must forget the rules
and play from your heart.
More Love Verses ...
Other Sayings
About Love , On Love , Short , Tagalog ,
Love is like a tattoo.
You take the risk,
face the pain and yet place
it in a special part of you.
When the time comes to erase it,
you have to endure the pain again.
You'll realize that
it will leave you scarred forever.
It will always be around
to remind you that
you once had something
for sometime which is so special..
More Love Sayings ...
Tell your friends and family about this page!