Love Poems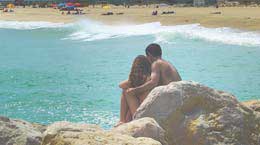 Feeling an urge to read about how love affects people and what they pen out? Let the words flow as the poet in you can emerge from the shadows to show what you are capable of when in love.
Poems By Genre
Cute
Anniversary , Cute , Funny , Marriage , Romance , Romantic , Sweet , Valentine's Day , Wedding
More Cute Love Poetry ...
Famous
Best , Birthday , English , Famous
More Famous Love Poems ...
I Love You
For Her , For Him , Love You , Missing You , Miss You , For Boyfriend , For Girlfriend , Thinking Of You
More I Love You Poems ...
About Love
Christmas , About Love , Relationship , Sex , Teenage , True Love
More Poems About Love ...
Sad
Break Up , Broken Heart , Heartbreak , Heartbroken , Lost , Sad
More Sad Love Poems ...
Short
Free , Friendship , Long Love , Love Quotes , My Love , Online , Short , What Is Love
More Short Love Poems ...
Soul Mate
When will he come?
How much heartbreak shall I take?
I know he's out there sweet and kind
A gentle touch with stars as eyes
A smile as bright as the sun and moon
and a beautiful soul as pure as an angels touch
I'll know when he comes
For my heart will show me
It beats for him and him only
Someone to make me laugh till I cry
Someone to whisper and hold me at night.
He'll make me feel beautiful
and special in everyway
For he is my soul mate
There will be no lies
No holding back for I will love him
With everything I have
I shall give him children to carry our names
I shall stand by his side through good and bad
Heartache and pain
I shall give all I have
He'll know my dreams, fears and goals
Just as Ill know his
I'll work with him
By his side forever and eternity
We'll stay up all night and talk
Just to hear each others voices
and wake up in the morning
and say "I love you baby.
With you I'm finally complete"
For he is my soul mate
He is not some dream guy
I just made up
He's as real as the air I breathe
As real as the earth, soil and dust
He'll come to me someday
When fate decides its right
For he is my soul mate
and I'll wait for him for all of my life
Because that's what my life is about.
He's out there somewhere living his life
Just as I'm living mine
I'll find him somehow, someway, someday
But for now I just have to wait and pray
For He Is My Soul Mate
Tell your friends and family about this page!