Inspirational Stories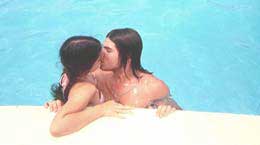 The Other Woman - Who is the most important woman in your life? See how a man is able to finally come up with an answer and impart us an all important lesson on women.
The Law Of The Seed - Article about the unwritten law in human relations and nature. Inspire yourself with the meaning behind it.
The Flowers - Love is all around us. This inspirational story gives hope to everybody in this world who needs it.
Thank You Mum - Do you love your mum? Read this short article about how important is your mother to your life.
Father's Eyes - After the story about how important mothers are, read about how a father inspired an ordinary boy to greater heights in football.
The Apple Tree - A touching and yet educational story about an apple tree and a little boy.
A Miracle - The cost of a miracle is often a little belief and a little determination. Read this inspiring story about how a little girl creates a miracle and saves the life of her little brother.
Your Baby Girl - Tragic story about the potential little baby girl which many women might have had if they had not gone for an abortion.
Last Resort - Sad touching story on how a man lets a woman go as a last resort because he loves her more than he loves himself.
Tell your friends and family about this page!