True Love Stories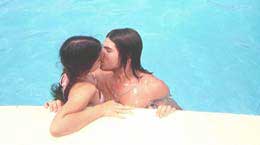 Kindness Pays - Read about how God gives love to his children in such a way that kindness always pays off.
Soulmates - True story about how a pair of soulmates connected right away from their first meeting.
Till Death Do Us Not Part - A true story about how even death cannot separate the deep love between a couple.
The Divorce - Divorce is often not the solution to problems. See how an old couple let love remain between them despite a divorce.
Friends - Meaningful story about how we should treat friends and love them like loving ourselves.
Cupid and Psyche - A visitor submitted story about how an unlikely relationship develop between a teacher and her student and how it left beautiful memories for her.
My Biggest Fear - Cute story about how even a little boy can show true love in its purest form.
She Was Not Beautiful - Everyone loves beautiful people. However, this story teaches us about the beauty within a person is much more important than external beauty.
Hold Her Hand - How does a simple act of holding hands show what is true love? Read on to find out now.
Tell your friends and family about this page!